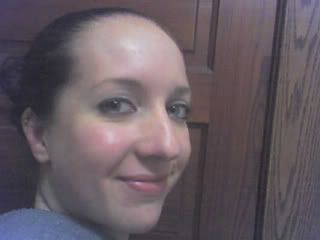 Hello, hello, hello!
I am Kourtney, the sarcastic vocalist for Sin's Fate (metal band in the making). After a week or so of contemplating, I have finally decided to bring our little ventures to Blogger.
Why haven't I decided to do this sooner?
I don't know... I'm a lazy ass. Good enough answer, I suppose.
At the moment, we are just an acoustic duo (John and myself), and we're looking for talented young musicians in and around the Penn-York valley. We've got a few ideas and a few people whom we may possibly ask to join us. But there are so many people we've yet to meet. (If you're interested, send me an email at Raivyn@netzero.com)
It's about time for me to head off to bed though, as I should have done hours ago. What was I thinking?! I have to wake up early!
One last thing...
If you come across this blog anytime soon, LEAVE A COMMENT AND WISH ME A HAPPY BIRTHDAY, DAMN IT!
I'm a charming one, aren't I?
Later.