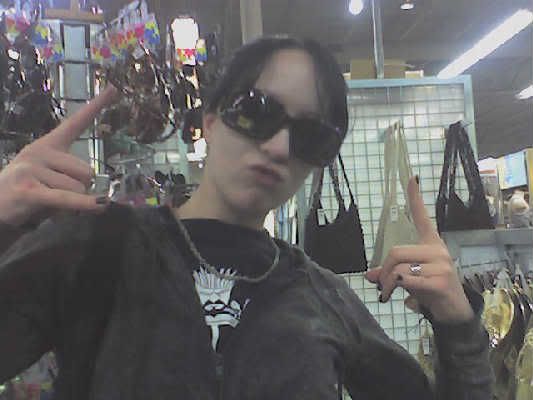 I've got a long day ahead of me, so I'm going to make this post quick and straight to the point.
It's a new week and we've got a new blog renter. Check it out. I had to make no decision when choosing between blogs. This one is just effing amusing-
Useless Advice From Useless Men
. I could probably read it all day if I had the time.
The music's been a little slow this past week, but all's going well. We're making some good plans and I came up with some good ideas while practicing on my own yesterday. Let's see if I can remember them when I meet up with the guys.
But as for now, I need to get my arse up and ready to get out of the house.
www.sinsfate.net